Day 49!
Today's Challenge: Send your friend a small gift — anonymously.
Nothing is more fun that a secret surprise! Want to save money on shipping? Look for online retailers who are currently offering free shipping on any item.
If you have Amazon Prime, there are lots of items around $5 that ship for free. Here's are some current fun gifts to send: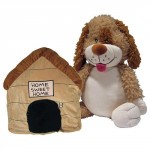 $5 to $10 items with free Prime shipping:
Puzzled Plush Keychain – Shark
$5.50
Sharpie Highlighter, Blue, 12-Pack $5.25
Happy Nappers Dog
$6.99
Give it a try then tell about it!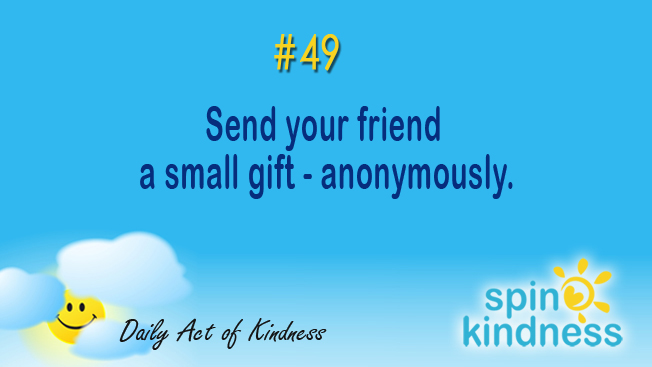 Share your experience with us in the comments or by using #spinkindness on Facebook or Twitter!