Day 14!
Happy Wednesday!
Today's Challenge: Buy some extra groceries for the local food bank
All that holiday giving has ended. But, hunger is problem all year. Buy extra sale items when you shop, store them up, and make a monthly donation to a local food bank. Popular needed items include peanut butter, tuna, canned beans, and other nutrient-rich canned foods.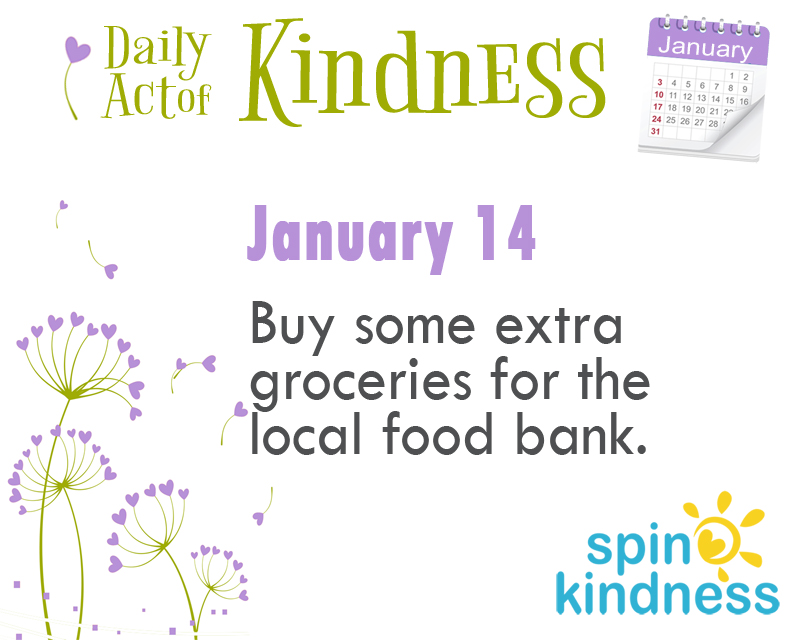 Share your experience with us in the comments or by using #spinkindness on Facebook or Twitter!