I sometimes struggle with finding ways to teach my girls about kindness. They understand it is about the little things and about doing something "nice".  But, they are also still kids and tend to wait for opportunities to come up rather than seek out new ways to be kind.
I secretly planned to slip out to do a little shopping at the Black Friday sales. I enjoy it as a family tradition and love the "we're in this together" spirit of others I meet. So, when both of my girls told me they wanted to join me this year, I knew it would be a little more rushed than normal. They aren't shoppers.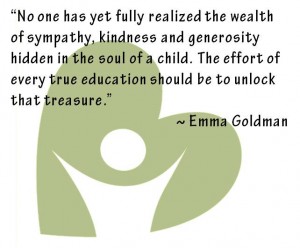 Partly motivated by my selfish desire to be out with grown-ups participating in a hyped-up shopping experience, I suggested my daughters use the time out to share a little kindness.  We had some leftover "happy bags" we'd taken on a recent trip to give to kids. They included lots of smiley stuff and activities to keep kids busy during wait times. We grab them on the way out and discussed a plan while we drove.
I soon realized it was the perfect time to talk about compassion and empathy. My girls had asked to go, but surely there would be other kids out who didn't want to spend hours walking through stores and standing in lines. My girls started to think about times they felt that way. And, of course I reminded them how stressful it is for a mom to have to wait in lines with bored kids and how important it is for moms to be able to do what they want to do too. Yes, I may have had other motives in sharing this, but…
The discussion led to the girls actually thinking about how others feel! They were excited and planned their mission. They would seek out bored kids and surprise them with a little kindness.
It was fun listening to the discussions they had as they walked around observing kids. It certainly wasn't difficult to find the kids who were done with the whole shopping thing. I snapped a few pictures, but my favorite was a boy quietly playing with a tiny bell on a string while he watched his baby brother as his mom waited in the ridiculously long line before me.  He was maybe eight years old, very well-behaved, and never complained once in the 20 minutes or so I observed him.
The girls had slipped off for drinks while I waited in line, but when they came back they spotted him right away. My oldest, Autumn, announced, "I have this one," and quickly walked up and handed the boy a bag before I could even get my camera in focus. He was a little surprised and confused at first, but the excitement grew as he turned the bag around and around peeking at the contents. We watched as he waited for his mom before opening it as they walked away.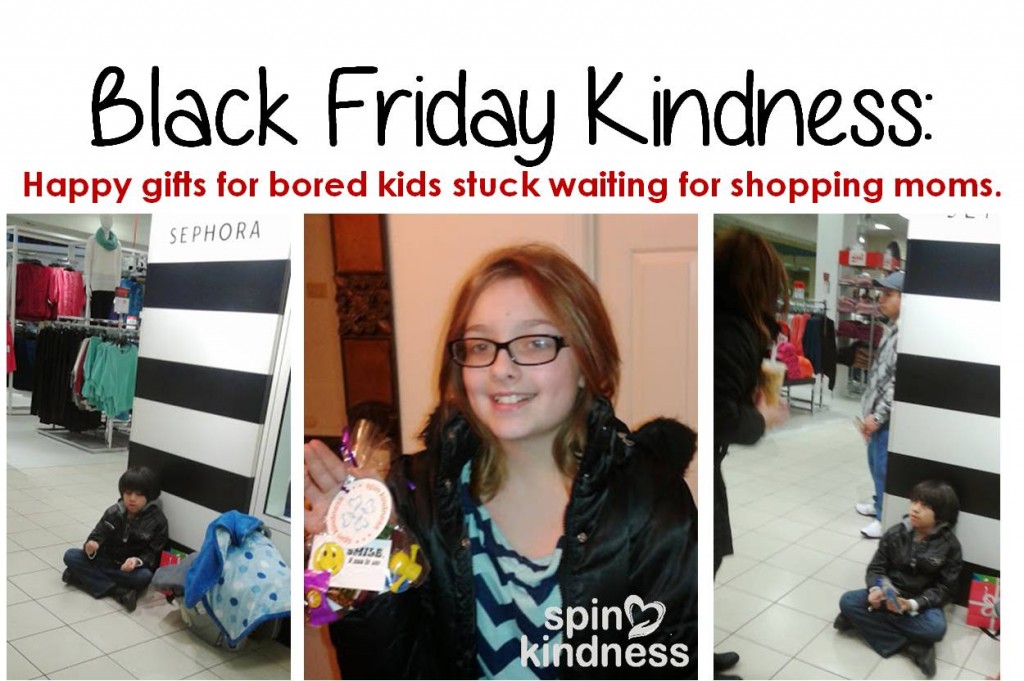 The best part? The girls loved it! And, of course I had a little time to shop…