Day 6!
Happy Wednesday!
Today's Challenge: Make a sign that reminds people to smile. Wear it, carry it, or post it!
This is a simple one – make people smile! There's plenty of scientific proof that smiling makes you happier. People who are happier are kinder. Kind people make others happy. (See how that circle works?)

So, make a sign to remind people to smile. Stick a post-it note on a mirror, post a sign by the door, pin a poster to your backpack, share a post on social media, or find new ways to make people smile.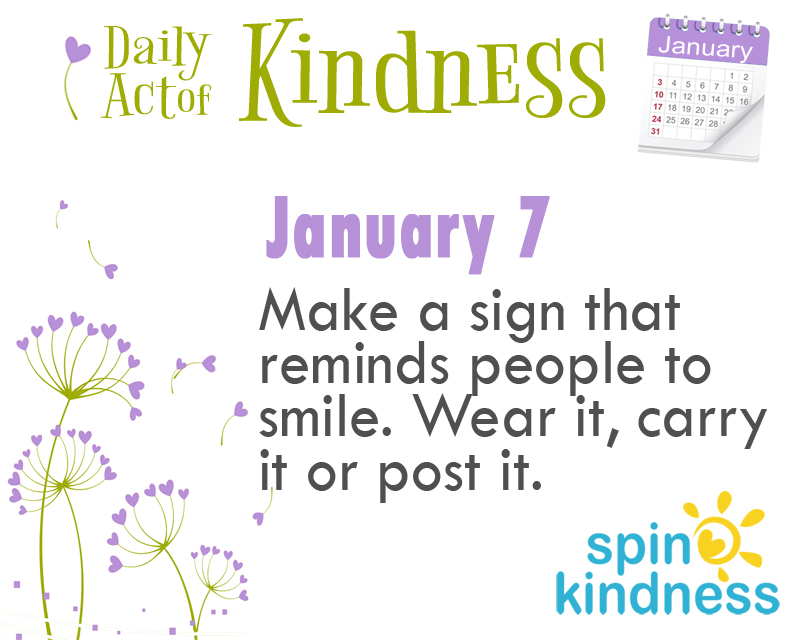 Share your experience with us in the comments or on Facebook or Twitter using #spinkindness.